The FDLE And FBI Are Wrapping Up Their Investigation Into Mark Stopa's Alleged Equity Skimming Scheme. Is Mark Stopa Going To Prison?
Rumors are running rampant in the Tampa/St. Petersburg area about Mark Stopa going to prison. MFI-Miami has learned from multiple sources that the criminal investigation into Mark Stopa's alleged equity scam is wrapping up.
So, the million-dollar question is, is Mark Stopa going to prison and for how long?
No one is saying how long he could be going to prison. A jury will have to decide that. It also depends on what federal and state prosecutors put in the indictment(s). Yes, sources are also saying the indictments are coming sooner than later. We can expect to see them by the end of the year. 
Stopa allegedly acquired millions of dollars worth of property from clients through an alleged years-long equity skimming scheme. Equity skimming is considered mortgage fraud. The alleged scheme defrauded clients and mortgage lenders. I also had a ripple effect throughout Florida. The alleged scam has left thousands of foreclosure cases in limbo and led to Stopa's firm being raided by the FDLE in 2018 causing it to eventually file for bankruptcy.
The search warrant stated that Stopa obtained title to distressed homes throughout Florida using shell corporations registered in New Mexico. He rented the properties out. Meanwhile, Stopa continued to fight the foreclosure cases under the guise of representing the original owners,
Agents also subpoenaed Stopa's PayPal account. They discovered deposits from individuals at approximately 20 properties controlled by his companies.
The FDLE also claims that Stopa made $4.8 million between Jan. 1, 2011, and April 1, 2018, from the scheme.
FDLE Names Some Of The Properties Stopa Used For His Alleged Equity Skimming Scam 
FDLE also listed a laundry list of properties in the search warrant Stopa and his wife, Adrienne Federico used in their alleged scam. Some of these allegations were brought up at his re-opened disciplinary hearing with the Florida Bar last year:
Stopa represented Paul Walton and his wife in the foreclosure proceedings on their Land O' Lakes home. Paul Walton told state authorities that Stopa called him in 2016 and said he had an investor who would buy the house for about $8,000. Walton deeded the house to Stopa's Quest Systems LLC. Walton was under the impression that he was no longer liable for the mortgage payments. Stopa's LLC has leased the house for $2,000 a month. 

Lawyer Mark Stopa represented Beverly Mellow of Tarpon Springs. Stopa told her he could get an investor to buy her home for $2,500. She deeded the property to Quest Systems, LLC in 2014. Stopa owns Quest Systems. A tenant has been paying $1,600 a month with checks sent to Quest Systems.

Leanna Cappucci told investigators that a realtor came to her Valrico home in 2014. They told her an investor wanted to buy it. The realtor also said she had an attorney who would delay the foreclosure. Cappucci deeded the house to Stopa's Jacaranda LLC for $2,000. A tenant has been paying $1,750 a month for the past four years.
The search warrant also details similar transactions all along the west coast of Florida. In all, Stopa's companies acquired at least 90 residential properties statewide between mid-2011 and December 2017.
The Florida Supreme Court indefinitely suspended Stopa from practicing law. 
 Mark Stopa Cashes In On The Foreclosure Crisis
The foreclosure crisis presented lucrative opportunities for investors as people stopped paying their mortgages and HOA dues. Investors could get title to homes at HOA foreclosure auctions for pennies on the dollar. The properties could then be rented out until the bank foreclosed.
This is also where Mark Stopa cashed in. Stopa and his wife created a Florida company called Abpaymar, LLC that in 2012 acquired a Pasco County house for $6,900 at an HOA auction. This transaction put Stopa on the radar of the Florida Bar.
The Florida Bar alleged Abpaymar agreed to deed the house back to owner Justin Shuck. However, Shuck had to pay Stopa $12,500 over eight months.
Shuck made his final payment in 2012. However, Abpaymar refused to deliver the deed claiming he owed $1,456 in HOA dues. Shuck wired the money even though the written agreement with Stopa's company said nothing about the dues.
Abpaymar got a writ of possession and a sheriff's deputy posted a 24-hour eviction notice.
Shuck and his lawyer filed an emergency motion to keep his house. Thankfully, Schuck was able to keep the house. The judge ruled that Abpaymar had misrepresented its right to seek possession.
Soon afterward, Stopa's name disappeared from Abpaymar's annual corporate documents with only Adrienne Federico's name on them. The company continued to acquire properties as Stopa set up seven new companies in New Mexico.
Is Mark Stopa Going To Prison? If He Does, Jayne Carusso Could Be The Reason Why.
Tenants in some of the houses told authorities that they communicated with a property manager allegedly hired by Stopa and his wife. FDLE agents performed searches on social media and real estate websites like Zillow. Agents were able to determine that the woman was also an employee at Stopa's law firm.
Agents subpoenaed the bank records of Stopa, his wife, and four of his companies. Records showed transfers among the companies as well as transfers to Stopa.
Agents also seized computers and cell phones. In addition, they also seized bank records, tax records, rental contracts, and purchase agreements. They also took files on 16 individuals including a woman named Jayne Carusso.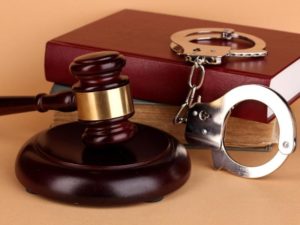 One of Stopa's New Mexico companies, Inland Assets obtained title to Carusso's home for $17,100 at an HOA auction in May of 2013. Stopa and his family moved into the 5,000-square-foot house overlooking a golf course in the gated Bayou Club community in mid-Pinellas.
Stopa in June 2013 filed a notice of appearance on Carusso's behalf in 2013. However, Carusso was then living in Pennsylvania and had not fought the Bank of America's foreclosure case. Inland Assets then sued Carusso and the bank to establish Inland's title to the house. The bank failed to respond. As a result, the judge declared Inland the "rightful and lawful" owner of the property.
In 2018, Inland Assets and BofA reached a confidential settlement that ended the foreclosure case. In January, Inland Assets deeded the property to Stopa's wife. The Stopa family continues to live in the $900,000 house.
Read More About Scumbag Mark Stopa On Mark Stopa Victims